Capital: Ljubljana

Form of Government: Republic

Area: 20,271 km2

Religion: 77,8% Christianity, 18,3% No religion

Phone number: +386

Languages: Slovenian, Italian, Hungarian

Time difference: -1

Population: 2,108,977

Currency: Euro (Eur)

Ljubljana Airport is Slovenia's primary international airport, from which the national airline Adria Airways flies to numerous European cities. Another convenient route to western Slovenia is via Trieste Airport in Italy, an hour's drive from Ljubljana.

Slovenia has good rail connections from all neighboring countries: Vienna and Villach in Austria, Budapest in Hungary, Zagreb in Croatia and Venice in Italy.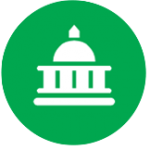 The Embassy of Finland is in Budapest, Hungary.
Travel bulletin from the Ministry for Foreign Affairs: Travel mainly safe. Vigilance is required in road transport. Read more