Capital: Warsaw

Form of Government: Republic

Area: 312,696 km2

Religion: Christanity 90%

Phone number: +48

Language: Polish

Time difference: – 1

Population: 38,286,000 (2020)

Currency: Złoty (PLN)

Finnair flies direct from Helsinki to Warsaw and Gdansk. Wizz Air flies from Turku to Gdansk cheaply.

PKP Intercity is responsible for train connections. On the routes between major cities (Warsaw – Katowice – Krakow – Poznan – Szczecin), trains are fast and the fleet is modern.

For journeys of less than 100 km, buses are a very good option. English-language timetables include both bus and train options.
Kuva: Flickr – Klearchos Kapoutsis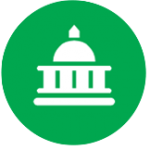 Embassy of Finland, Warsaw Address: Ul. Fr. Chopina 4/8 00-559 – Tel: +48 22 598 9500 Email: sanomat.var@formin.fi – Website: http://www.finland.pl
Poland: Travel bulletin from the Ministry of Foreign Affairs: Traveling is largely safe. The biggest risk is traffic. The EU Health Insurance Card provides basic service, but travel insurance is recommended. Read more