Capital: Nicosia

Form of Government: Republic

Area: 9,251 km2

Religion: Christianity 72,3%,  Islam 25%

Phone number: +357

Languages: Greek, Turkish

Time difference: +2

Population: 838,897 (2021)

Currency: Euro (Eur)

The main airport in Cyprus is Larnaca, located on the outskirts of the capital. Paphos Airport is also popular. Companies offer boat trips to Cyprus from neighboring countries such as Greece.

Cyprus has a comprehensive bus service. Trips can be easily planned on the Cyprus By Bus website. The easiest way to get around Cyprus is to rent a car. Cyprus has left-hand traffic. Other good options include taxis as well as buses.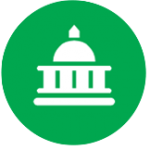 Embassy of Finland, Nicosia Address: P.O.BOX 21438, 1508 Nicosia – Tel. + 357-22-458 020 Email: sanomat.nic@formin.fi – Website: www.finland.org.cy
Cyprus: Ministry of Foreign Affairs Travel Bulletin: Normal caution required. Be careful in left-hand traffic. We recommend taking out travel insurance. Read more