Capital: Valletta

Form of Government: Republic

Area: 316 km2

Religion: Catholics 92%

Phone number: +356

Languages: Maltese, English

Time difference: -1

Population: 417,432 (2021)

Currency: Euro (Eur)

Finnair allows you to travel to Malta during the holiday season. Malta International Airport is located in the village of Luqa, five kilometers south of Valletta. Air Malta provides access to European cities. In addition to Lufthansa and British Airways, many low-cost airlines such as Ryanair, Easyjet and Air Berlin offer flights to the airport.

Malta is an island of cars. In Malta, you can do either by bus or rental car. The traffic is on the left. Renting a car is really cheap by European standards. Malta's public bus service is efficient and affordable.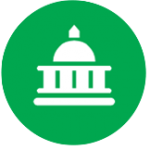 The Finnish embassy is in Rome, Italy.
Travel bulletin from the Ministry of Foreign Affairs: "A fairly safe tourist destination. Young tourists in particular should exercise general caution. Left-hand traffic". Read more