Capital: Brussels

Form of government: constitutional monarchy

Area: 30,869 km2

Religion: 88% Catholic

Phone number: +32

Languages: Flemish, French, German

Time zone: UTC + 1

Population: 11,492,641 (2020)

Currency: Euro €

Finnair flies several days a week from Helsinki to Brussels. The main airport is Zaventem.

Trains to Brussels include Paris, Cologne, Amsterdam and London, among others. There are train connections between most of Belgium's major cities. Shorter journeys can be made by bus. A useful site is Infotec, which provides information on public transport throughout the country (trains, buses, metros and trams).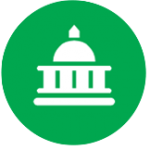 Embassy of Finland, Brussels Address: Avenue de Cortenbergh 80 B-1000 BRUXELLES – Tel. +32 2 287 12 12 Email: consulate.bry@formin.fi – Website: http://www.finlande.be/