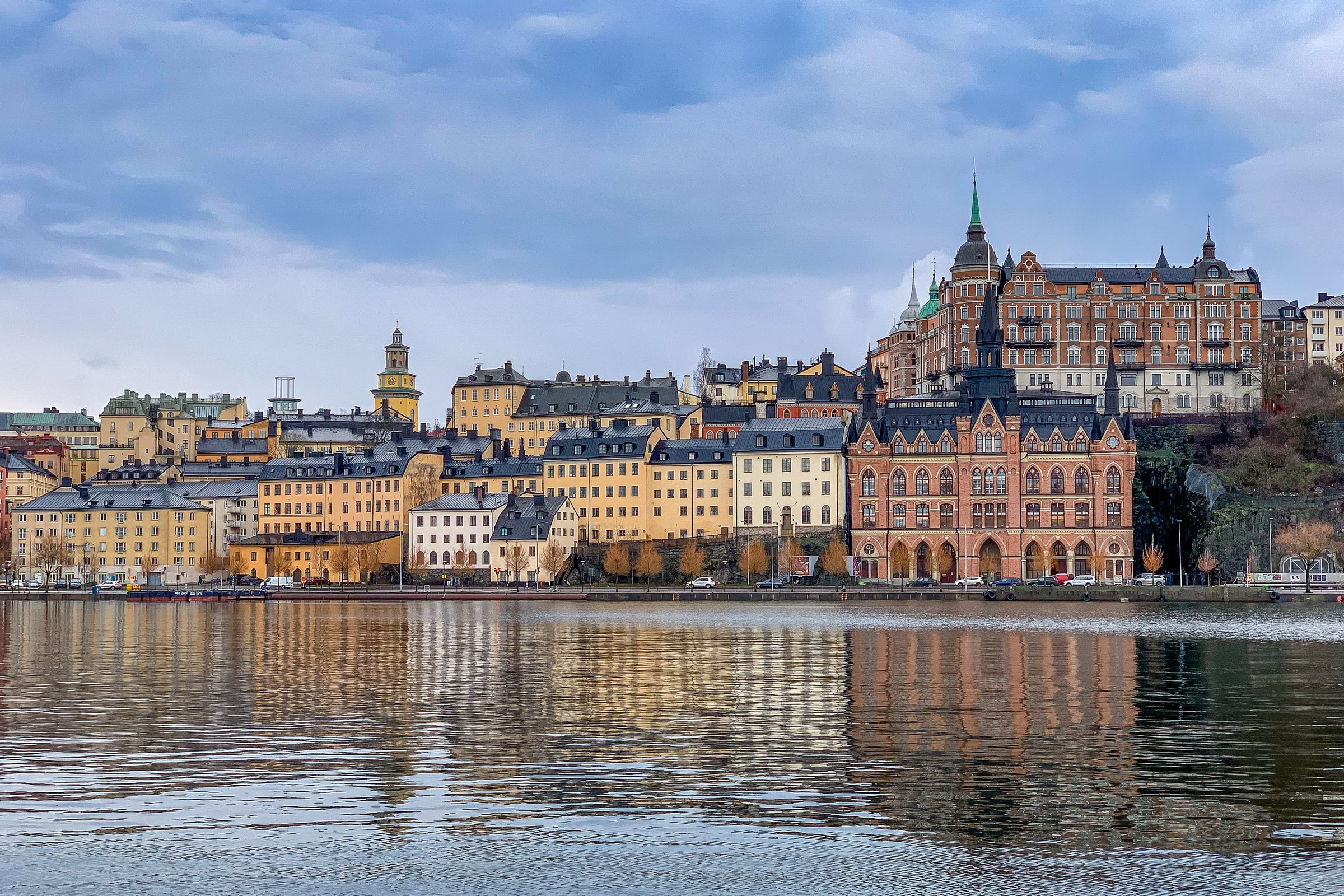 Capital: Stockholm

Form of government: Constitutional monarchy

Area: 450,295 km2

Religion: Christinanity 66,8%, No religion 27%

Telephone number: +46

Language: Swedish, Sami, Roma

Time zone difference: – 1

Population: 10,385,347 (2021) 

Currency: Swedish krona (SEK)

Arlanda is the largest airport in Stockholm. Norwegian, Finnair, and SAS provide several flights a day to Stockholm and Gothenburg from Helsinki, Tampere and Turku. Finland has no direct connection to southern Sweden, so the most common approach is to use the Copenhagen airport.

Sweden, and Stockholm in particular, has become familiar to many Finnish tourists thanks to the frequent cruises between the two countries. The Viking Line and TallinkSilja ships offer regular cruises from Helsinki and Turku to Stokholm. The lines from Naantali to Kapellskär are operated by Finnlines, Vaasa Uuma, RG Line and Wasaline.

Oulu has bus connections via Kemi and Tornio to Haparanda, which may extend further to the rest of Sweden.
Photo: Flickr – Hector Melo A.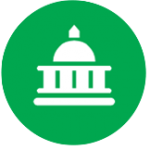 Embassy of Finland, Stockholm
Address: Gärdesgatan 11 115 27 Stockholm – Tel. +46 8 676 67 00
E-mail: sanomat.tuk@formin.fi – Website: www.finland.se
Sweden: travel documents to the Ministry of Foreign Affairs: A safe tourist destination, but the normal safety precautions for good still to follow. Read more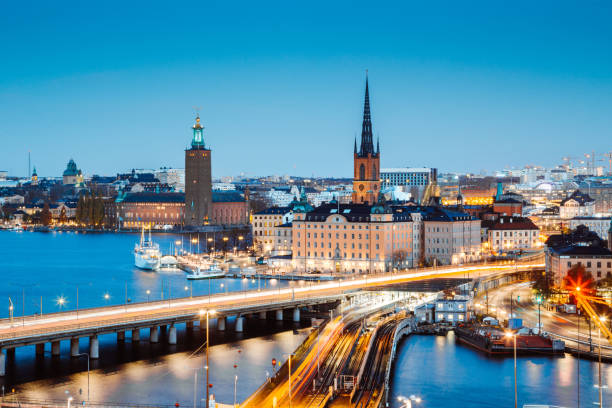 Stockholm (Capital)
Intriguing Stockholm is located between the Läke Mälaren and the coast of the Baltic Sea, its central parts consist of 14 islands. It has about 910,000 residents. City is first mentioned in written sources in 1252, being allegedly founded by Birger Jarl. The city rose to prominence for Baltic trade as a member of the Hanseatic League.
Stockholm Gamla Stan
Gamla Stan (The Old Town) is the most idyllic part of Stockholm with its medieval and Renaissance architecture. It is located on Stadsholmen island and its central square. Stortorget is famous for its annual Christmas fair. To its side lies The Stock Exchange Building, which houses the Nobel Museum and the Nobel Library commemorating the Swedish scientist Alfred Nobel. Other important attractions are the Under Kastanjen café and the Fisketorget square.
Vasa Museum
Address: Galärvarvsvägen 14, 115 21 Stockholm, Sweden
This maritime museum in the Djurgården area is well-known for its main sight, the 64-gun warship Vasa, which sank on her maiden voyage in 1628. She is the only (almost) intact 17th century ship that has ever been salvaged. The museum also features four other ships moored in the harbour outside: the icebreaker Sankt Eric (launched 1915), the lightvessel Finngrundet (1903), the torpedo boat Spica (1966) and the rescue boat Bernhard Ingelsson (1944).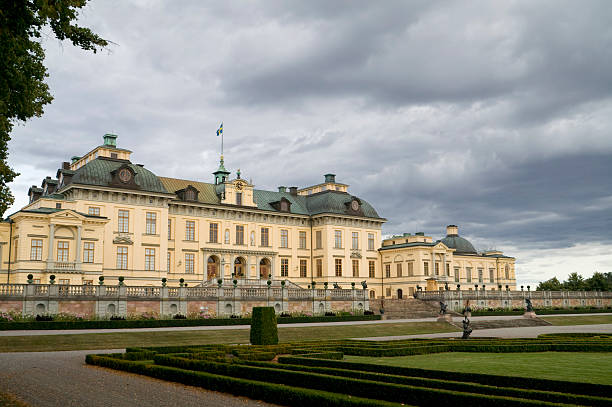 Drottningholm Palace (UNESCO 1991)
Address: 178 93 Drottningholm, Sweden
This majestic palace is the official residence of the Swedish royal family. Built on Lövön island in the 16th century, it is a popular sight even when the royal family isn't present. Notable attractions are the Chinese Pavilion, the palace church with its glorious tapestry and the palace theatre, which houses popular summer opera festivals performed by the Royal Swedish Opera. The palace has been an UNESCO World Heritage Site since 1991.
Borgholm Castle
Address: Sollidenvägen 5, 387 94 Borgholm, Sweden
This medieval castle ruin is one of the best-known historical sites in Sweden and can be accessed by car on Road 136, using the north Öland Bridge that connects the mainland and the island. First built in the 12th century and rebuilt many times, it was destroyed by fire in 1806. It currently houses a museum and dogs are also welcome as visitors.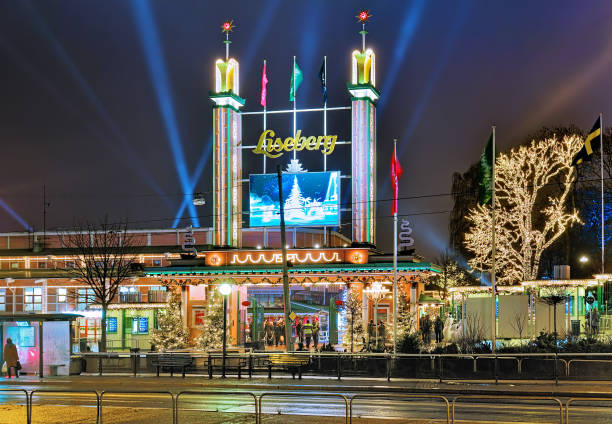 Liseberg Amusement Park
Address: Örgrytevägen 5, 402 22 Göteborg, Sweden
Liseberg is a park for everyone. Since 1923 we have brought millions of people together to have fun. The park offers adventure, music, games, good food, and beautiful gardens over three seasons: summer, Halloween, and Christmas.
Botanical Garden Uppsala
Address: Villavagen 6-8, Uppsala 75236 Sweden
The Botanical Garden is one of Uppsala's most popular destinations. Here, you can enjoy the grandiose Baroque Garden, visit the 200 year old Orangery with its beautiful grand halls or find inspiration for home gardening among rockery plants, vegetables, summer plants and in the systemic quarters of woody plants. The Tropical Greenhouse is home to Uppsala's only rainforest.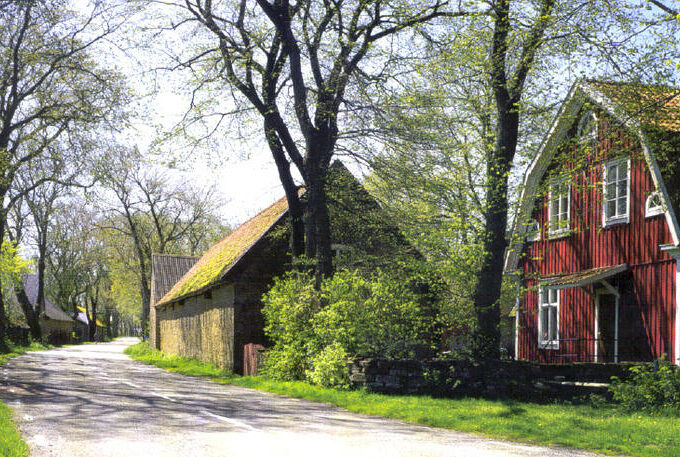 Agricultural Landscape of Southern Öland (UNESCO 2000)
Location: Mörbylånga Municipality, Öland, Sweden
For those who want to escape the buzz of the cities, one can try to explore the UNESCO World Heritage Site on the southern half of the Öland island. The area has a long history and one can still find remnants of things the Vikings built in the area long ago as well as newer structures like calming windmills. The island can easily be reached via a bridge that connects to the town of Kalmar on the mainland.
Rock Carvings in Tanum (UNESCO 1994)
Address: 457 93 Tanum, Sweden
Those who want to bear witness to even older history than medieval churches or old Viking sites, can go to Tanum and see the rock carvings made by ancient northerners. Most likely created during the bronze ages, these ancient markings depict various things like hunting, boats and animals, but they are often up for quite a bit of interpretation, letting the viewer's imagination run wild. Being a popular tourist spot, some paintings have been painted red to make them more visible. One can make up their own minds if it is destruction of ancient art or making it accessible for all generations to come. Visitors are not permitted to touch or walk on the cave paintings.
Visby (UNESCO 1995)
This beautiful Hanseatic town is at the centre of the island of Gotland.
It is a well-known summer resort in the beautiful Swedish archipelago and has population of appr. 23,500. Ferries and planes are the most common ways of getting to the island. Ferries arrive from both Oskarshamn and Nynäsham, near Stockholm, each taking about three hours. Notable attractions within the town area are e.g. the Visborg fortress, the Almedalen park, the city wall and the Helgeand church ruin. The town has been an UNESCO World Heritage Site since 1995.
More information about Sweden
The Moderna Museet Malmö
Address: Ola Billgrens plats 2-4, 211 29 Malmö
This museum of modern and contemporary art is located in a former electricity plant established in 1901. The building began its transformation into an art center in 1988 and was later expanded when it became the building it is today. It depicts various exhibitions throughout the year and is a part of the state-owned Moderna Museet but has an independent exhibition programme. Guided tours are available. A must-see for an art lover.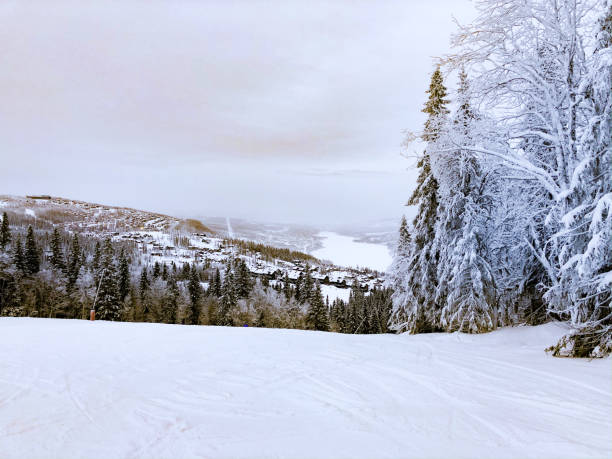 The Åre Ski Resort
Address: Trondheimsleden 52, 837 52 Åre, Sweden
This alpine ski resort consists of 112 runs and a skiable area of 4.37 km² divided into four zones. The resort offers night time skiing every evening until week 10. The night skiing is between 6 PM and 8 PM. A luxurious sight for a winter sports aficionado.