Capital: Vilnius
Form of government: Republic
Area: 65,300 km2
Religion: Christianity 93%
Phone number: +370
Languages: Lithuanian, Russian
Time difference: 0
Population: 2,793,694 (2021)
Currency: Euro (Eur)

Finnair has daily direct flights from Helsinki to Vilnius. Air Baltic also offers flights via Riga to all Lithuanian airports. Ryanair flies from Tampere to Kaunas. Vilnius is located close to Riga, so it is also easily accessible from Riga Airport.

Eurolines and Ecolines offer low-cost bus connections from both Tallinn and Riga to Lithuanian cities.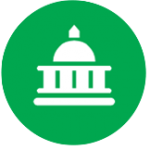 Embassy of Finland, Vilnius Address: K. Kalinausko st. 24, 2nd floor LT-03107 Vilnius – Tel. +370 5 266 80 10 Email: sanomat.vil@formin.fi – Website: www.finland.lt
Lithuania: Travel bulletin from the Ministry of Foreign Affairs: Traveling in the country is quite safe. Travel insurance and a valid passport or photo ID required.