Capital: Copenhagen

Form of Government: Constitutional Monarchy

Area: 43,094 km2

Religion: Lutherans

Phone number: +45

Languages: Danish

Time difference: -1

Population: 5,843,347 (2021)

Currency: Danish krone (DKK)

The largest airport is Kastrup (CPH) in Copenhagen, which can be reached from Helsinki by Finnair, SAS and Norwegian. There are also flights to Finland from Billund Airport (BLL).

In Denmark, the best way to get around is by car or train. Information on public transport (trains, buses and ferries) is available on the Rejseplanen website. The country is also a popular destination for cyclists.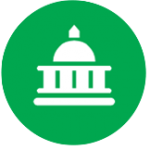 Embassy of Finland, Copenhagen Address: Skt. Annæ Plads 24, 1250 København K – Tel: +45 33 13 42 14 Email: sanomat.kob@formin.fi – Website: www.finland.dk
Travel bulletin from the Ministry of Foreign Affairs: "Safe tourist country, but the usual caution is still good to follow." Read more