Capital: Paris

Form of Government: Republic

Area: 640,697 km2

Religion: Christianity 52%, No religion 40%

Phone number: +33

Language: French

Time zone: UTC + 1

Population: 67,406,000 (2021)

Currency: Euro (Eur)

Finnair has regular flights to Paris Charles de Gaulle Airport. Norwegian also has flights three times a week to Paris from Orly Airport. During the holiday season, both Norwegian and Finnair have flights to Nice.

France has good bullet train connections between major cities. In many cases, the TGV is a faster way of moving from one city to another than flying, and the rail network also extends far beyond the country, e.g. Spain, England, Italy and the Netherlands.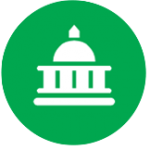 Embassy of Finland, Paris Place de Finlande 75007 Paris – Tel: +33 (0) 1 44 18 19 20 e – mail: sanomat.par@formin.fi – website: www.finlande.fr