Capital: Vienna

Form of Government: Republic

Area: 83,879 km2

Religion: Christianity 69%,

Phone number: +43

Language: German

Time difference: +1

Population: 8,935,112 (October 2020)

Currency: Euro €

Austria's largest airport is in Vienna, to which Finnair and Austrian Airlines fly directly from Helsinki. Especially in winter, Austrian Airlines also has flights from Helsinki to Salzburg and Innsbruck. When the destination is in the western part of the country, it is worth flying to Munich and continuing the journey by train.

ÖBB is Austria's counterpart to VR, with access to the largest cities and also to smaller locations. There are train connections to Vienna from neighboring countries (Czech Republic, Hungary, Germany, Slovakia and Switzerland). High-speed ICE trains and RailJet trains run from major cities such as Zurich, Munich, Frankfurt, Passau and Budapest. Eurocity and Intercity trains connect smaller Austrian cities. Most of the small alpine villages and ski resorts in the countryside are accessible by car only.  Motorways are tolled.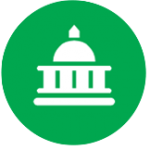 Embassy of Finland, Wien Address: Gonzagagasse 16 A-1010 Wien – Tel. +43 1 535 0365 Email: sanomat.wie@formin.fi – Website: www.finnland.at
Travel bulletin from the Ministry for Foreign Affairs: Safe tourist country. Take your passport and European medical card for the trip. Read more