Capital: Zagreb

Form of Government: Parliamentary Democracy

Area: 56,594 km2

Religion: Christianity 91.6%

Phone number: +385

Language: Croatian

Time difference: +1

Population: 4,284,899 (2021)

Currency: Kuna (HRK)

Norwegian and Finnair have low-cost flights to Split and Dubrovnik.

Ferries are cheap, and run regularly to coastal towns. They are probably the best way to see the beautiful Croatian islands in the Adriatic. Jadrolinija is the largest passenger shipping company in Croatia, offering the most international and national ferry connections.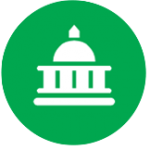 Embassy of Finland, Zagreb Address: Miramarska 23, HR-10000 Zagreb – Tel: +385 1 6312 080 Email: sanomat.zag@formin.fi – Website: www.finland.hr