Capital: Prague

Form of Government: Republic

Religion: 34,5% No religion, 12,6% Christianity

Area: 78,866 km2

Phone number: +420

Languages: Czech

Time difference: -1

Population: 10,436,560 (2021)

Currency: Czech koruna (CZK)

Finnair and Norwegian fly directly from Helsinki to Prague. Located 10 km from the city center, Vaclav Havel Airport is the country's main airport.

The train reaches Prague from several European countries: Slovakia, Poland, Germany, Switzerland, Austria and Hungary.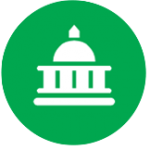 Embassy of Finland, Prague Address: Hellichova 1, 118 00 Prague 1 – Tel: + 420-251 177 251 Email: sanomat.pra@formin.fi – Website: www.finland.cz
Travel bulletin from the Ministry of Foreign Affairs: Generally safe tourist country. Comprehensive travel insurance required. Beware of pickpockets and bag thieves, especially on certain tram lines. Read more