Capital: Budapest

Form of government: Republic

Area: 93,030 km2

Religion: 54,3% Christinanity, 18,2% No religion

Phone number: +36

Languages: Hungarian

Time difference: -1

Population: 9,730,000 (2021)

Currency: Florint (HUF)

Finnair has flights from Helsinki to Budapest six days and Norwegian three days a week.

Budapest railway station is very important both nationally and internationally. There are plenty of train connections from Austria, Germany, the Czech Republic and Slovakia. The Hungarian national railway company is MÁV, whose timetables and ticket prices are also available in English.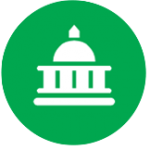 Embassy of Finland, Budapest Address: Kelenhegyi út 16 / A 1118 Budapest XI – Tel: +36 1 279 2500 Email: sanomat.bud@formin.fi – Website: http://www.finland.hu/
Hungary: Travel bulletin from the Ministry of Foreign Affairs: Beware of pickpockets and bag thieves, especially in public transport and on pedestrian streets. Be careful in traffic. Read more