Capital: Riga
Form of Government: Republic
Area: 64,589 km2
Religion: Christinanity 80%
Phone number: +371
Language: Latvia
Time difference: 0
Population: 2,070,371 (2021)
Currency: Euro (Eur)

There are several flights from Helsinki to Latvia every day. The route is operated by Finnish airlines, e.g. Finnair and Finncomm Airlines and Latvia Air from Latvia. Air Baltic has flights to Rige from Tampere, Turku, Oulu and Lappeenranta. Finnair also has flights from Helsinki to Ridge.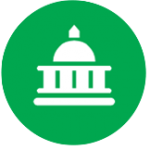 Embassy of Finland, Rige Address: Court 4, 15180 – Tel. +371 6103 200  – Website: www.finland.lva
Latvia: Travel bulletin from the Ministry for Foreign Affairs: The security situation is stable. Pocket thefts are common. Comprehensive travel insurance is required. Read more