Capital: Bucharest

Form of government: Republic

Area: 238,397 km2

Religion: Christianity 92,3%

Phone number: +353

Language: Romanian

Time difference: -1

Population: 19,317,984 (2020)

Currency: Romanian leu (RON)

There are direct Finnair scheduled flights from Finland to Helsinki to Bucharest. Romania can also be reached by numerous other European airlines via interchanges.

Traveling by car or bus is the easiest way to get around Romania. Bus timetables are available on the Autogari website.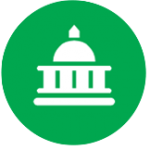 Embassy of Finland, Bucharest Strada Atena 2 bis, Bucuresti 011832 – Tel. +40 21 230 7504 Email: sanomat.buk@formin.fi – Website: www.finland.ro
Travel bulletin from the Ministry of Foreign Affairs: Traveling in the country is safe with normal caution. Caution is advised in traffic. Read more